SAS Visual Business Analytics 전문 인증서
SAS® 인증서로 경력을 시작하세요. SAS® Visual Business Analyst 자격증에 필요한 기술을 습득하세요.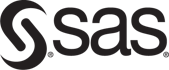 배울 내용
How to explore data using SAS Visual Analytics

How to create interactive reports using SAS Visual Analytics

How to prepare data using SAS Data Studio

To describe the data structure needed for network analysis, path analysis, and text analytics.
---
이 전문 자격증 정보
Using SAS Visual Analytics, you will learn to access and manipulate data, analyze data with a variety of interactive reports and graphics, and design and share dashboards to visualize your data. SAS Visual Analytics is a useful skill in a variety of careers, including business analyst, researcher, statistician, or data scientist. The Macquarie Business School at Macquarie University is proud to partner with global analytics leader SAS in offering SAS Certification as part of their Global MBA program. The Global MBA SAS Partnership includes the opportunity for professionals certified through the SAS Certified Specialist: Visual Business Analyst program to gain credit when studying for Macquarie University's Global MBA through the Generate Insights unit. Find out more about the benefits of the partnership here!
응용 학습 프로젝트
Through the SAS Visual Business Analytics Professional Certificate, you get access to hands-on projects that are built into the course work of each course. Examples of projects include Visual Analytics Methodology, Designing Reports with SAS Visual Analytics Review, Restructuring Data for Forecasting Review, and Using Parameters to Create Advanced Reports Review.
100% 온라인 강좌
지금 바로 시작해 나만의 일정에 따라 학습을 진행하세요.
유연한 일정
유연한 마감을 설정하고 유지 관리합니다.
100% 온라인 강좌
지금 바로 시작해 나만의 일정에 따라 학습을 진행하세요.
유연한 일정
유연한 마감을 설정하고 유지 관리합니다.
기술을 쌓아서 실무에 대비
새로운 분야에서 커리어를 찾고 있거나 현재 커리어에 변화를 주고 싶다면, Coursera의 전문 자격증을 취득하여 준비된 인재로 거듭날 수 있습니다. 가장 편리한 시간과 장소에서 나에게 맞는 속도로 배워보세요. 지금 바로 등록하고 7일 무료 평가판을 통해 새로운 진로를 탐색해보세요. 언제든지 학습을 일시 중지하거나 구독을 종료할 수 있습니다.
실습 프로젝트
실습 프로젝트에서 기술을 적용해보고, 미래 고용주에게 실무적으로 준비된 인재임을 보여주는 포트폴리오를 만들어보세요. 자격증을 취득하려면 프로젝트를 성공적으로 완료해야 합니다.
경력 자격 증명 취득
프로그램의 모든 강좌를 완료하면 전문가 네트워크에서 공유할 수 있는 자격증을 얻게 되며, 새로운 커리어를 시작하는 데 도움이 되는 커리어 지원 리소스에 액세스할 수 있게 됩니다. 많은 전문 자격증은 해당 전문 자격증의 자격 증명을 인정해주는 채용 파트너가 있거나, 자격증 시험을 준비하는 데 도움이 됩니다. 해당하는 경우 개별 전문 자격증 페이지에서 자세한 내용을 알아볼 수 있습니다. 자주 묻는 질문
이 강좌는 100% 온라인으로 진행되나요? 직접 참석해야 하는 수업이 있나요?

What background knowledge is necessary?

Do I need to take the courses in a specific order?

전문 분야를 완료하면 대학 학점을 받을 수 있나요?

What will I be able to do upon completing the Specialization?
궁금한 점이 더 있으신가요? 학습자 도움말 센터를 방문해 보세요.